Revo Mug comes with:
1x Revo Mug (with Handle)
1x Lid
- The inner ceramic coating material is 100% shatter-proof and suitable for all kinds of drinks with no leftover stain or smell after prolong use.
- Lighter than your usual ceramic cups.
- Improved lid design, it is tightly pressed and 100% leakproof.
- Wide opening for easy access when cleaning.
- The inner ceramic coating and outer stainless steel is scratch-proof.
- Perfect size to be put inside your universal car cup holder.
- Various color & size choices, suitable for all age range.
Specifications: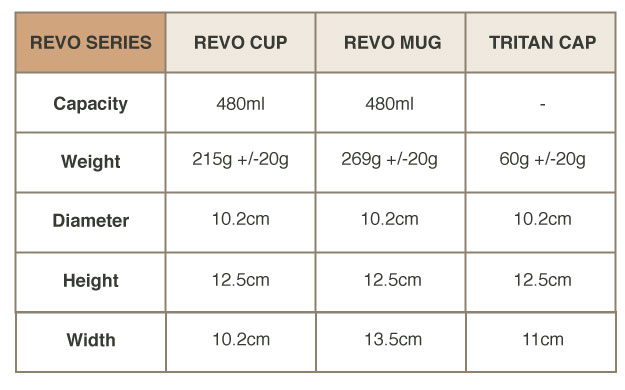 NOW AVAILABLE IN STOCK! WILL BE DELIVERED TO YOU IN 3-7 DAYS.